New appointments to Land Reform Review Group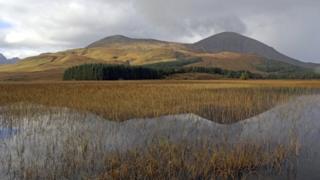 A series of new appointments have been made to a body examining how land ownership laws could be reformed.
Pip Tabor, an expert on rural development in the South of Scotland, and management expert Robin Callander join the Land Reform Review Group.
Malcolm Combe, a lecturer at the University of Aberdeen, has been appointed to the group's advisory body.
Critics of the group's progress so far include former member Prof James Hunter and the Scottish Greens.
The Scottish government-commissioned organisation is looking at how it could be made easier for communities in rural and urban areas to buy land.
Environment and Climate Change Minister, Paul Wheelhouse, said the government was "totally committed" to land reform.
He said: "It is important to our future as a nation and to the future of our communities.
"I am pleased to announce the new appointments to the Land Reform Review Group.
"This additional expertise and capacity will greatly assist the group as they begin phase two and develop recommendations for the final report."
Prof Hunter has raised concerns that the work will not lead to radical reforms.
The historian and land reform campaigner said the government was doing "absolutely nothing legislatively" to change the country's "undemocratic" land ownership system.
The Scottish Greens have supported Prof Hunter's comments.
Green MSP Patrick Harvie said last month that land reform was "a crucial issue which is in danger of disappearing from the government's radar".