Katie Morag writer's joy witnessing TV adaption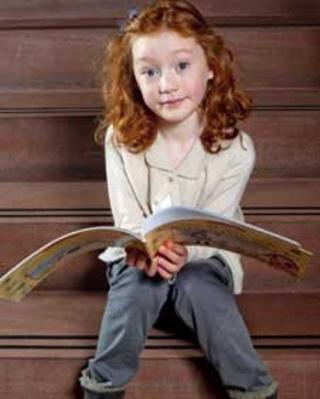 Writer Mairi Hedderwick has said the joy of seeing her Katie Morag stories being adapted for television has almost reduced her to tears.
Filming of the 26 episodes for CBeebies has started on Lewis in the Western Isles.
Seven-year-old Cherry Campbell from Glasgow is playing the lead role.
The books tell of the adventures of a feisty, independent, red-haired girl who lives with her family on the fictional Scottish island of Struay.
Hedderwick has been watching the TV production.
She told BBC Alba she felt "very lucky" to be invited onto the set.
The writer added: "This is very emotional. I find myself almost weeping watching it all."
The 14-minute programmes, produced by Scottish indie Move on Up, will use both studio facilities on the island as well as the backdrop of the Hebridean landscape.
They will be screened on the CBeebies channel in the ­autumn.
Hundreds of girls auditioned for the part of Katie Morag.
The casting team held auditions in Glasgow, Edinburgh and Stornoway.