Mountain body to help youngsters into climbing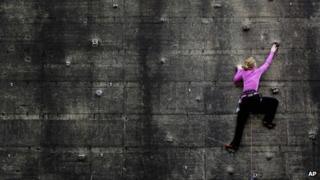 Children and young people are to be given greater help to take up mountaineering and climbing.
The Mountaineering Council of Scotland (MCofS) said its members had asked that it do more to support youngsters.
A club development officer has been appointed to help children and students to progress in the two areas.
The mountaineering council has set out its commitment to do more to assist young people in its newly-published annual report.
Chief officer David Gibson said it was an important area for the organisation.
He said: "Our members told us that more should be done to support children and young people."
Mr Gibson added: "Whilst it was disappointing that climbing was not selected as an Olympic sport, we continue to be highly active in organising climbing competitions and coaching for youngsters, both indoors and out.
"It was also great to see young Scottish climbers gaining podium positions as part of the GB Climbing Team at the International Federation of Sports Climbing European Youth and World Championships."
Three years ago, the MCofS said more girls had entered a youth climbing competition than boys.
In the 11 to 13 age group, four times as many girls were competing.
The committee in 2011 sought to make its policy on taking children and young people into the hills clearer for member clubs.
Some clubs were reluctant to take under-18s on trips and the MCofS believed this was because the guidelines were too complex.