Conferences could boost Scotland's economy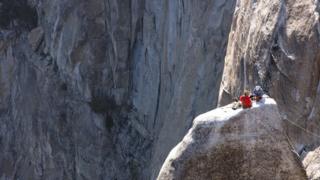 The Scottish economy could be boosted by more than £70m over the next five years from hosting conferences, VisitScotland has said.
So far 29 events, involving a total of 44,000 delegates, have been confirmed.
VisitScotland has provided £722,000 of support to the events' organisers. Skye and St Andrews are among places to have hosted conferences already.
To calculate the impact the tourism body looked at the type of events, their duration and delegate numbers.
Financial support for the conferences has come from the organisation's bid fund, which was set up in March 2012 to attract conferences to Scotland.
Events assisted so far have included the Adventure Conference on Skye, which was attended by 70 experts from around the world.
And a Society of Biblical Literature event brought more than 850 delegates to the University of St Andrews.
Neil Brownlee, head of VisitScotland's business tourism unit, said conferences were "hugely important" to Scotland.
He said: "Business tourism is a key sector supporting not only conference centres and hotels throughout the country, but hundreds of other operators not normally associated with tourism, such as audio visual companies, independent caterers and unique venues.
"It really is a shop window for Scotland and as we prepare to welcome the world to our shores in 2014 with Homecoming, the Ryder Cup and the Commonwealth Games, there is no better time to showcase our remarkable country to the world."
Family history
Businesses wanting to take advantage of next year's celebrations and major sporting events have also been offered assistance.
Tourism Intelligence Scotland has published a new Ancestral Tourism in Scotland guide.
It was launched at the National Archives of Scotland by Finance Secretary John Swinney and has case studies involving the histories of Hawick, Deeside and Elgin Cathedral.
Public agency Highlands and Islands Enterprise (HIE) said ancestral tourism, which includes people tracing family history, has the potential to grow significantly in the next five years.
It said the sector, already attracting 800,000 visitors per year, was forecast to bring 4.3 million visitors to Scotland.