Belladrum Tartan Heart Festival fans arrive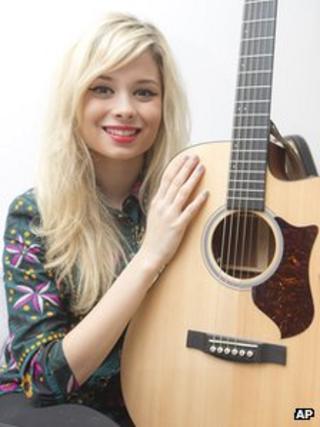 Fans have started arriving for the 10th anniversary Belladrum Tartan Heart Festival in the Highlands.
The event near Beauly features music, fancy dress and a roller disco. It finishes on Saturday night.
Bands and acts appearing include James, Twin Atlantic, Noisettes, Pigeon Detectives, Nina Nesbitt, Admiral Fallow and Julie Fowlis.
The festival sold out its 15,800 capacity six weeks in advance of it taking place.
Touts started offering tickets to Belladrum at almost double their face value within minutes of the sell-out.
Promoter Joe Gibbs said at the time that he was disappointed some people had bought tickets in a bid to make a profit.
Police also later warned people seeking tickets to be aware of fraudulent sales.
Police Scotland said it had received several reports of people paying for tickets that had not been delivered.