Toronto premiere for Karen Gillan horror film Oculus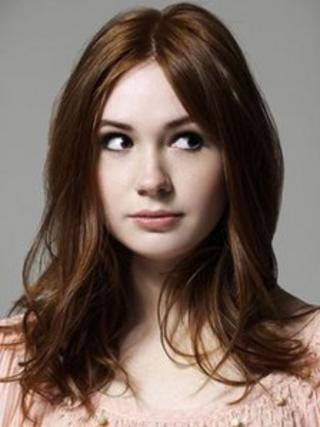 Scots actress Karen Gillan's new film, Oculus, will get its world premiere at this month's Toronto International Film Festival.
Gillan, from Inverness, plays the lead role as Kaylie who is convinced a 300-year-old mirror is responsible for her parents' murder.
Director Mike Flanagan based his US horror movie on a short film he made in 2006.
Oculus will be screened on 8, 10 and 15 September.
Gillan, a former BBC Doctor Who assistant, has also been cast in Marvel's upcoming movie Guardians of the Galaxy.
The actress unveiled a new look for the movie when she pulled off a red wig to reveal a shaven head at Comic-Con International in San Diego in July.
The stunt came during a presentation on Guardians of the Galaxy, which will also star Zoe Saldana and Benicio Del Toro.
Gillan will play a ruthless space pirate called Nebula. The film will be released next year.