Raasay crofters offered sporting rights lease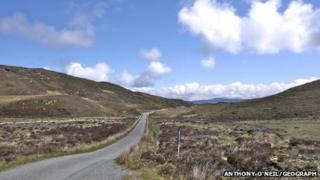 The Scottish government has offered to lease crofters the sporting rights on Raasay for five years.
The government owns crofting land and the rights to shooting deer and fishing trout on the island.
Earlier this year there was a row over who should have the lease after they were awarded to an Ayrshire firm and not Raasay Crofters' Association (RCA).
Under the new arrangement, the RCA will have an option to extend the lease for a further five years.
The extension will be automatic if the conditions of the lease are met.
Government officials will meet with the RCA to finalise the details.
Environment Minister Paul Wheelhouse said the government recognised Raasay was a fragile community and that the sporting rights were important to the island's economy.
The RCA managed the rights for 18 years, after a public agency gave them up, and it had expected to continue to do so when the lease was put out for tender last year.
However, government officials awarded the lease to South Ayrshire Stalking after it submitted the highest bid.
The crofters' association went on to accuse the government of acting like an absentee landlord.
Following a public and political row, South Ayrshire Stalking gave up its claim to the lease and the RCA was awarded an extension.