Kingussie Food on Film Festival to open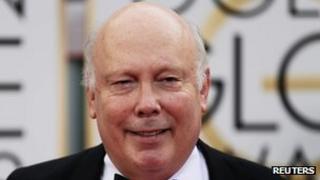 The Kingussie Food on Film Festival opens later with the 2006 Spanish film Volver starring Penelope Cruz.
For a screening of Gosford Park on Saturday, the audience has been asked to wear 1930s-style clothing to match the period shown in the film.
Festival organisers had hoped Julian Fellowes, whose screenplay for the movie won him in an Oscar in 2002, would be able to attend the event.
Fellowes had to decline the invitation because of his work schedule.
The actor and writer is also the creator of hit ITV drama Downton Abbey, appeared in the BBC series Monarch of the Glen which was shot in and around Kingussie.
The festival runs until Sunday and also features a bread-making and recipe competitions.