Post Office criticised on islands mortgages policy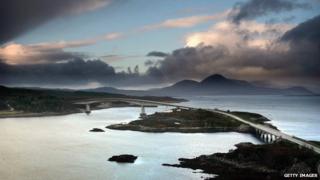 The Post Office has been criticised for not making its mortgages available for properties on all Scottish islands except Skye.
Highlands and Islands Independent MSP Jean Urquhart said there was no justification for the company not offering the service to islanders.
She said she was alerted to the situation by a Shetland islander.
The Post Office said it had encountered difficulties in being supplied with valuations for island properties.
However, a spokesman said the organisation was looking at how it could make its mortgages more widely available, including to people living on Scotland's islands.
The spokesman added that, if asked, the Post Office would reconsider individual customer applications.