Taggart star Colin McCredie to join Inverness fun run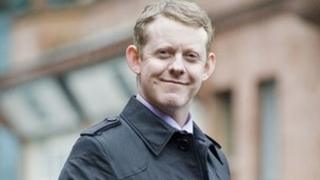 TV actor Colin McCredie is to take part in the Inverness Half Marathon's 5K Fun Run on Sunday.
The star of Taggart and River City will be joined by his wife Simone and daughters Betsy and Maisie.
McCredie and his daughters are part of the cast of CBeebies show Woolly and Tig.
The 30th anniversary Global Energy Half Marathon has attracted competitors from across the UK, as well as Germany, Denmark and Australia.
A 5K team attack will also be held.
The three events have attracted more than 3,500 entrants.