Same DNA on bloodied clothing found in Fort William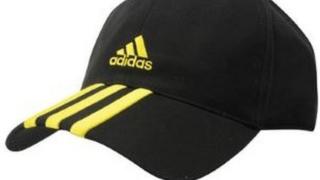 Police investigating the discovery of a bloodstained babygrow sleepsuit have matched the DNA on the clothing to blood on a discarded baseball cap.
The sleepsuit was found on a path between the Plantation and Upper Achintore areas and the cap in the Lundavra Road area of Fort William.
Following the finds on 11 March, police accounted for all children up to the age of three months in the area.
Officers have issued an appeal for information about the cap.
Det Insp Richard Baird said previous public appeals about the sleepsuit had led to a report of a noise outside a property in Lundavra Road.
The officer said: "A man had been seen sitting in a garden between 20:00 and 21:00 on 10 March 2014 where the following day a bloodstained adult-size baseball cap was found.
"The cap is described as an Adidas Essentials Three Stripe peaked cap, dark grey in colour with three yellow stripes on the peak.
"Following forensic examination I can confirm that the DNA from the blood on the cap is the same as the DNA from the blood on the babygrow. It is assessed that this DNA has come from the man wearing the cap."
Det Insp Baird added: "I am appealing for the owner of the cap to come forward, or persons who may know who he is, to contact the police so that we can establish how he came about the injury.
"There could be a number of explanations of how this man came to be injured and police are keeping an open mind regarding this."
People have been asked to contact police or Crimestoppers Scotland.