Flybe looking at potential Inverness-London City flights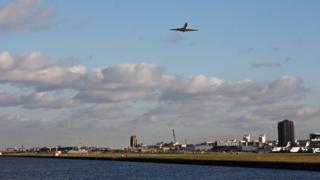 Inverness could be set to get direct flights to London City Airport if slots are taken up by Flybe later this year.
The airline operated a service between Inverness and Gatwick before selling the slots to Easyjet in a £20m deal last year.
Flybe has applied to Airport Coordination Limited for slots at London City that would allow for flights to and from Inverness.
The airline said no final decisions have been made.
A spokeswoman said Flybe was in discussions with a number of airports about the potential development of new bases.
She added: "No final decisions have been made as yet. Flybe will issue further announcements as appropriate."
Following last year's £20m deal, Easyjet started its new scheduled flights between Inverness and Gatwick on Monday.