Wick company supplies probe to US space agency Nasa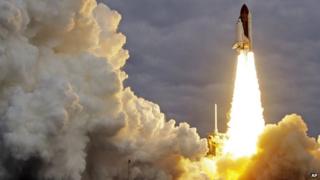 A company based in Wick in Caithness has received an order from US space agency Nasa for scientific equipment.
KP Technology Ltd makes a measurement device called the Kelvin Probe. It is used in the analysis of electrical properties on the surface of materials.
Another device manufactured by the firm is used by the US Naval Research Laboratory in Washington DC.
Founded by Prof Iain Baikie 14 years ago, KP Technology employs 13 people.
Economic development agency Highlands and Islands Enterprise (HIE) has supported the business for a number of years.
Prof Baikie said his company's products had also attracted interest from the US Army Research Laboratory in Maryland.
He said: "Historically our products have sold well in the United States and Europe and we are experiencing increasing orders from the Far East."
The firm is one of a number of technology businesses in Caithness with major orders from the military.
AGM Batteries Ltd makes battery cells and ABSL Power Solutions Ltd assembles the finished products using the cells. They share premises near Thurso.
The power sources and their chargers are used by the Army, Royal Navy and RAF.
AGM Batteries has been bought by AMTE Power Ltd and ABSL has been taken over by Denchi Power Ltd.
Together, at a factory built by HIE, the Caithness firms employ about 35 people.