Police make new appeal on poisoned Highland raptors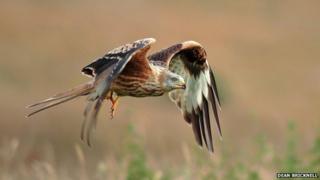 Police have made a fresh appeal for information following the deaths of 22 birds of prey in Ross-shire in the Highlands.
Tests have confirmed that 15 of the birds - 12 red kites and three buzzards - had eaten an illegal poison.
Police have been investigating the discoveries of dead birds since March.
A reward for information leading to a prosecution has been added to by donations from RSPB Scotland, landowners, farmers and the public.