NHS Highland told to improve hygiene at Raigmore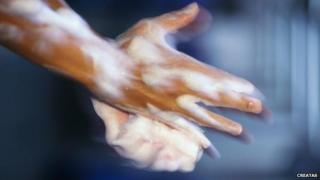 NHS Highland has been told to improve standards of cleanliness in parts of its Raigmore Hospital in Inverness.
In a new report, the Healthcare Environment Inspectorate (HEI) said improvements to accident and emergency should be a priority.
During inspections in May, HEI inspectors found the cleanliness of some patient equipment did not meet national standards.
They also said some staff had to improve their hand hygiene.
Overall, inspectors found the hospital was complying well with measures to reduce the potential risk of infection to patients.
The new report includes eight requirements and two recommendations on improving cleanliness.