Work starts on laying 249-mile cable off Scotland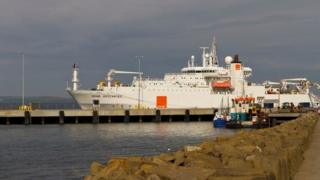 What has been described as the biggest fibre cable laying project of its kind in the UK in years has started off the west coast of Scotland.
The project forms part of the £410m Digital Scotland Superfast Broadband initiative.
A specialist vessel, the Rene Descartes, will be involved in laying some of the 249 miles (400km) of cable.
Among the places involved include Largs, Cumbrae, Cowal, Mull, Oban, Ardgour and Corran.
Funding for the superfast initiative is coming from the Scottish government, Highlands and Island Enterprise, Broadband Delivery UK and BT.