Superfast broadband brought to most remote islands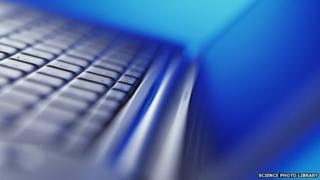 Work is starting to lay the longest section of subsea cable bringing superfast broadband to some of Scotland's most remote island communities.
It is part of a project costing £410m to provide faster digital connections to 95% of premises in Scotland by 2017.
Divers are bringing cable ashore in Stornoway to form the start of what is the project's longest subsea link.
It is one of the most ambitious phases of a massive infrastructure project.
The roll-out will reach communities which could never have hoped to receive fibre broadband.
In total, 250 miles of subsea cable will be laid off the west coast.
A specialist ship using a submersible plough and remotely-operated vehicles is burying the double-armoured cable in the seabed.
The cable will run under the Minch to Ullapool.
The Scottish government has said superfast connections will make remote communities more economically viable in the long term.
However, some people in the most remote areas have expressed concerns that they are part of the remaining 5% who will not enjoy faster broadband at the end of the project.