Glenmorie Wind Farm near Bonar Bridge refused consent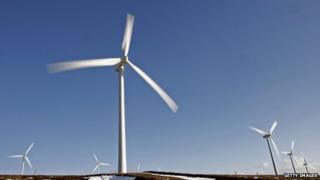 A proposed 34-turbine wind farm near Bonar Bridge in Sutherland has been refused planning permission by Energy Minister Fergus Ewing.
He agreed with the findings of a public inquiry reporter that the Glenmorie scheme would cause "unacceptable landscape and visual impacts".
Highland Council had objected to Glenmorie Wind Farm LLP's application.
The local authority had concerns about the project's impact on the landscape, including wild land.
Mr Ewing said Scotland had "enormous potential" for renewable energy.
He added: "We need a balanced approach in taking forward this policy and have to consider what impact any development would have on the local area.
"That is why I have refused permission for the proposed wind farm at Glenmorie, which would have had an unacceptable landscape and visual impact, including on the wild land, in the Highland Council area."
There was a proposal to build 43 turbines, but the planned scheme was reduced in size in November 2012.
The Mountaineering Council of Scotland welcomed the government's decision.
Other opponents of the scheme included the John Muir Trust.