Frozen boosts UK tourist visits to Norway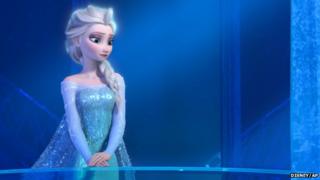 A tourism campaign tied into the film Frozen and inspired by a similar drive in Scotland has helped boost visits by UK holidaymakers to Norway.
VisitNorway looked at VisitScotland's tourism drive linked to the 2012 movie Brave when designing its campaign.
Official figures from the Norwegian organisation suggest visits from the UK between January and June grew by 7% compared to the same time last year.
VisitNorway said there had been 305,470 travellers from the UK so far.
A spokeswoman said trips to northern Norway in June were up 15% on the same month last year.
In June, VisitNorway said Frozen had boosted an interest in visits from the United States.
Travel to Norway from the US rose 37% between January and March compared to 2013.
Disney's Frozen, an adventure about snow queen Elsa and her sister Anna, was influenced by Norway's landscape and Hans Christian Andersen's story The Snow Queen.
The movie has taken $1.3bn (£772m) at the box office worldwide, making it the highest-grossing animated film ever. Let It Go, the film's best-known song, has also been a hit in the US and the UK.
Over the next 10 years, the attention generated by Disney-Pixar's Brave is expected to deliver more than £140m in business for Scotland, according to VisitScotland.
Earlier this week, the movie was cited among the reasons for a rise in tourist visits to the Highlands in figures released by VisitBritain.