Final cameras to be placed on A9 Perth-Inverness stretch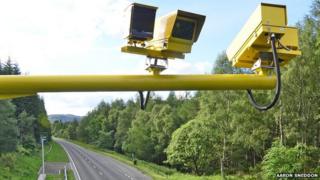 The final average speed cameras needed for a system on the A9 between Perth and Inverness are expected to be installed this week.
Transport Scotland said work to prepare sites for cameras south of Perth was also progressing.
The project, costing £2.5m, involves installing cameras at 27 sites.
The system is opposed by campaign group A9 Average Speed Cameras Are Not the Answer. It has called for action to tackle bad overtaking.
Transport Scotland said the cameras should be operational in late October.
A spokesperson said: "The deployment of average speed cameras between Perth and Inverness is ongoing and we remain on target to complete the system as programmed."