River Spey pearl mussels killed in millions, say conservationists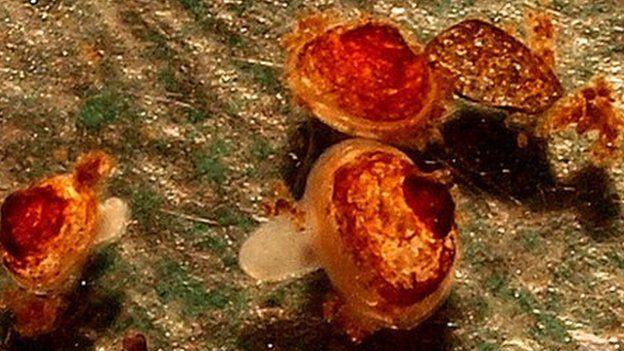 Millions of freshwater pearl mussels in the River Spey have been killed over the last 15 years because of pollution, conservationists have said.
Badenoch and Strathspey Conservation Group (BSCG) has released a report by the James Hutton Institute that suggests there has been a 50% decline.
BSCG said the building of thousands more homes in the Cairngorms put the rare species at greater risk.
Scottish Natural Heritage (SNH) said talks were to be held on conservation.
BSCG said scientists had identified pollutants, such as high levels of phosphorus from detergents, fertilisers and human waste, as being the cause of the harm.
The group added that the worst area for pollution was at Aviemore.
SNH said a survey of the River Spey last year had indicated a decline in pearl mussels since 1998-99.
The survey results are still being analysed and a report on its findings is due to be released next month.
Iain Sime, policy and advice manager with SNH, said: "There are several potential issues likely to be affecting the pearl mussels.
"We will be discussing those with the Cairngorm National Park Authority and Scottish Environment Protection Agency and others in the weeks ahead with a view to identifying conservation measures to help the species."
Hamish Trench, CNPA's director of conservation and visitor experience, said the park authority was concerned about the conservation status of pearl mussels.
He said the organisation was awaiting the full report on the SNH survey results.
Related Internet Links
The BBC is not responsible for the content of external sites.