Highland park's polar bear cubs plan moves forward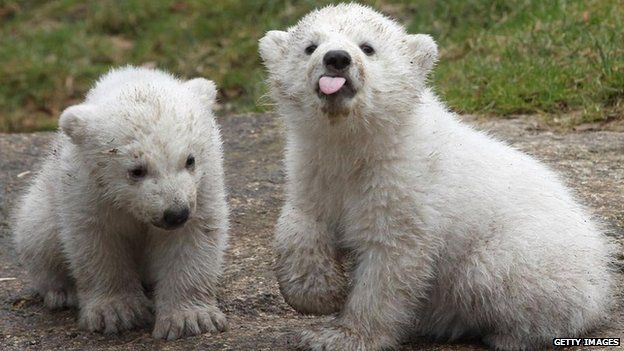 A female polar bear is expected to be brought to a Scottish zoo next spring as a mate for one of the site's two males.
Sixty Army personnel have started work on a new enclosure at the Highland Wildlife Park at Kincraig, near Aviemore, for the female.
The park's bears Walker and Arktos share an enclosure.
Arktos, the older of the two males, is most likely to be the mate for the new bear.
Engineers from the British Army's 71 Engineer Regiment and a contingent from the South Dakota National Guard have started work on the building of the enclosure.
Douglas Richardson, animals collection manager for the Highland Wildlife Park, said a female should be at the park early next year.
He said: "It is still to be agreed exactly which female will arrive in the Highlands, but we hope to have confirmation shortly.
"The female will remain separate from the males, as she would in the wild, and during the breeding season we will introduce her to one of our males - likely Arktos to start with as he is the older of our boys.
"The two will spend some time together and we hope nature will take its course."
Mr Richardson said: "The last time polar bear cubs were born and reared in the UK was in 1992."
Related Internet Links
The BBC is not responsible for the content of external sites.