Concerns about proposed Skye school closures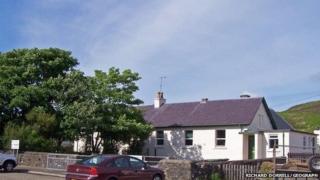 Concerns have been raised by parents and an MSP about Highland Council's handling of consultation on proposed primary school closures on Skye.
Edinbane, Knockbreck and Struan could be shut and the pupils moved to a new school in Dunvegan.
SNP MSP Dave Thompson and parents have concerns the council has not been following new legislation.
The local authority said it was aware of the concerns and would respond to parents in due course.
Fiona MacDonald's daughter is one of five pupils at Knockbreck.
She told BBC Alba that Highland Council had not "properly acknowledged or responded" to parents' concerns.
Mr Thompson said he had written to the local authority to establish the legitimacy of its consultation on the proposed amalgamation of the three schools.
He said: "I am seeking reassurances from Highland Council that the current relevant legislation has been adhered to and all options considered.
"While I understand that Highland Council has to work within tight financial budgets, it is imperative that the potential effects on the education of the children in these areas is paramount and must be considered with great care."
Rigorous consultation
New rules on school closures came into force across Scotland earlier this year.
Learning minister Alasdair Allan said at the time that they would provide "important safeguards" for rural communities.
Local authorities are required to carry out more rigorous consultation, especially before shutting rural schools
Evidence for proposed closures must be provided, and consultations should include clear, accurate information including financial costs.
The changes are part of the Children and Young People Act, passed in February.
The act also gives communities the right to challenge any inaccuracies in proposals.
If closure plans are rejected, the school concerned cannot be considered for closure for five years.
The Scottish government has provided councils with guidance about the changes.