Al Fayed in new challenge to Invergordon incinerator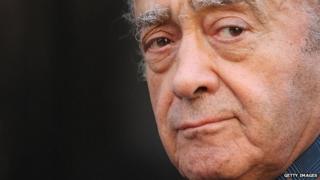 Plans for a waste incinerator in Invergordon is facing a new legal challenge from Mohamed Al Fayed.
The former Harrods boss and his Ross Estates, which owns land near Invergordon, have previously gone to court to try and block the project.
The new challenge is an appeal to the Supreme Court.
A reporter - a Scottish government-appointed planning official - granted the scheme planning permission in 2012 following a public inquiry.
Ross Estates has gone to the Supreme Court to have that decision overturned.
The Scottish government confirmed that Scottish ministers had been served with an appeal to the Supreme Court.
A spokesman said: "The decision was made by the reporter.
"Scottish ministers, including the first minister, had no involvement in the decision-making process.
"As the legal process is ongoing, it would be inappropriate to comment further at this stage."
Non-hazardous waste
The planning permission Combined Power and Heat (Highlands) secured in November 2012 has already been challenged by Ross Estates and Highland Council, which opposes the scheme, in an appeal to the Court of Session in Edinburgh.
In August this year, three judges quashed the planning permission and said the inquiry must be re-opened, but must only deal with the issue of the type of waste handled.
Lawyers for Ross Estates and Highland Council had argued that the entire case should be heard again by a public inquiry.
But the Lord President, Lord Gill, who heard the appeal at the Court of Session in Edinburgh with Lord Menzies and Lord Clarke, took the view that was "unnecessary".
The judges ruled that a condition allowing the plant to accept a maximum of 100,000 tonnes of non-hazardous waste from within the Highland Council area, but also some from outside the region, should be examined by a new inquiry.
The condition was one of 16 attached to planning consent granted by the planning reporter two years ago.
Combined Power and Heat (Highlands) had offered to place a restriction on the waste, but judges said opponents to the scheme should be given a fair chance to make submissions.