Highlands Fashion Week's Sherlock Holmes cape crusade
By Steven McKenzie
BBC Scotland Highlands and Islands reporter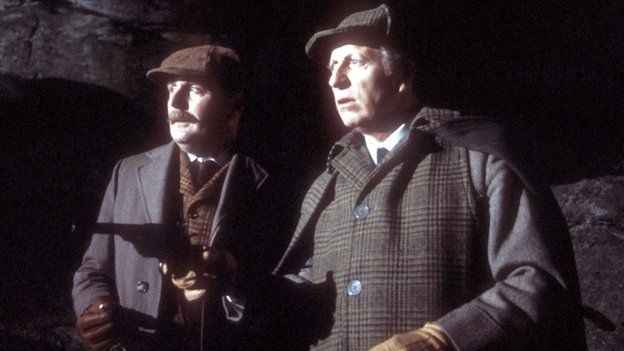 The organisers of a Scottish fashion event want to revamp a Harris Tweed cape made famous by Sherlock Holmes.
Various TV and film incarnations of author Sir Arthur Conan Doyle's fictional sleuth have donned the Inverness Cape.
Highland Fashion Week has said it wants to revamp the traditional design of the clothing and make it current.
The event's organisers will officially launch the Bring Back The Cape project on its website.
Highlands Fashion Week will be held in Inverness from 1-6 December.
A spokesperson for We Are Giraffe, the organisation behind the event, said: "This project is something that we have been working on for months and we are happy to finally share some details with the public.
"The finished product will be revealed during Highlands Fashion Week are we hope the public are happy with the result."
Victorian artists David Henry Friston and Sidney Paget portrayed Holmes wearing a cape in illustrations they created to accompany Conan Doyle's stories in magazines.
Decades later, actors Douglas Wilmer and Tom Baker have been among those to wear an Inverness Cape in television adaptations of the Sherlock Holmes stories.
Others, including Robert Downey Jnr, Benedict Cumberbatch and Jonny Lee Miller, have not.
Cumberbatch in BBC One's Sherlock and Lee Miller in CBS's Elementary usually appear in more modern attire. Lee Miller has even appeared in the US show, which is shown on Sky TV in the UK, wearing jeans and a patterned jumper.