Highland Council delays plan to cut class time for P4-7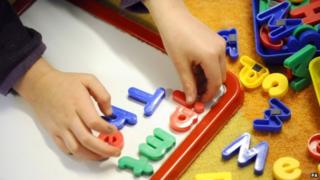 Highland Council has delayed a proposal to reduce the time pupils in primaries 4, 5, 6 and 7 spend in class.
The local authority said the decision had been made because other councils were considering the same idea and it had now become a "national debate".
But Highland Council has experienced an angry backlash from parents on the matter.
A petition was raised against the plan and it has also drawn criticism from parents on social media sites.
The council said its proposal to reduce class time by 30 minutes per day no longer formed part of suggested cost savings to be made in 2015-16.
However, the plan could be brought back before councillors again at a later date.
Shortening the school day for senior primary school pupils could save the local authority up to £3,2m over two years on teaching costs.
Budget leader Maxine Smith said: "We are currently considering the responses to our consultation and listening carefully to what people are saying and early feedback suggests there are major concerns regarding the primary school week.
"I understand that this is now being discussed in other local authorities in Scotland, so as this is now a national debate it is only sensible for us to consider further."
She added: "We would therefore like to take more time to review all the implications and any national recommendations, before proceeding.
"What must remain clear, however, is that we still need to find savings to close the budget gap over the next four years, if this proposal is ultimately discarded."