Public meeting in Invergordon on planned new harbour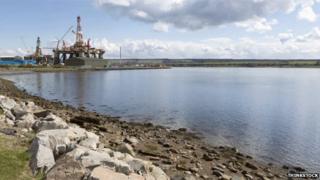 Controversial plans for a new harbour on the Cromarty Firth are to be discussed at a public meeting.
Global Energy Group has formally applied to the Scottish government to create the facility at Nigg.
The Cromarty Firth Port Authority (CFPA), which operates a harbour at Invergordon, has criticised the proposal.
Representatives from Global Energy and the port authority have been invited to Thursday's meeting in Invergordon.
It has been organised by Cromarty Firth Action Group, which was set up by local people who want more information on the proposed new harbour.
Global Energy has said the facility close to the entrance to the firth is needed to support its work at sites it operates at Nigg and Invergordon.
The energy industry service has applied to Scottish ministers for a harbour revision order to grant it various powers for the management and control of a port at Nigg.
The order has gone out to public consultation.
Last month, group chairman Roy MacGregor said the move underlined its commitment to investing in the Highlands.
CFPA has operated a port at Invergordon for 40 years. It serves cruise liners and the North Sea oil and gas industry.
Chief executive Bob Buskie said last month that the port authority had supported Global Energy in its work but failed to understand the need for another harbour.