New Gaelic drama Bannan tops BBC Alba's viewing table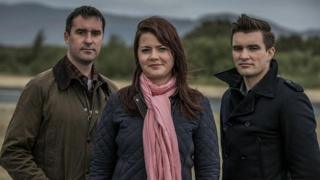 BBC Alba drama, Bannan, has emerged as its most popular series since the Gaelic TV channel launched on Freeview in 2011.
The series, BBC Alba's first drama, topped the third quarter of the channel's 2014 viewing table.
Episode one, which was broadcast in September, was watched by 62% of the channel's audience.
It follows the story of a young woman's return to the island she left when she was 18.
Chris Young, who produced E4 comedy The Inbetweeners, has produced the series through his company Young Films. It was filmed on Skye.
Previous Gaelic dramas included Machair, a soap based on Lewis which was broadcast in the 1990s.