£1.1bn funding for Moray Firth subcable to be accepted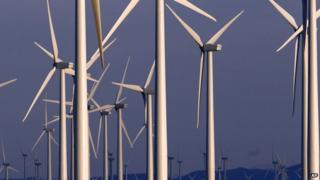 SSE subsidiary Scottish Hydro Electricity Transmission has said that it will accept £1.1bn of funding from Ofgem for a new subsea cable.
The allowance from the energy regulator is £105m less than SHE Transmission applied for.
The 100 mile-long (161km) cable will connect two sides of the Moray Firth and need 600 people to build it.
Due for completion in 2018, the cable could add 1.2 gigawatts of new renewable energy capacity to the grid.
With sections buried underground and others on the seabed, it will run from Spittal in Caithness to Blackhillock, near Keith, in Moray.
In an announcement last month, Ofgem said its decision not to award the full £1.2bn applied for would reduce costs to the public.
The £1.1bn allowance will increase electricity customers' annual bills by about £1 from this year.