Rock stars: Banff Mountain Film Festival tour to begin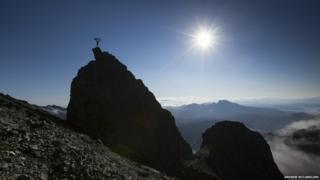 Canada's Banff Mountain Film Festival is about to begin its latest world tour, which includes dates and venues in the UK and Ireland.
The festival showcases films on climbing, mountain biking, skiing, kayaking and adventure travel.
The tour's Scottish destinations are Edinburgh on Saturday, Inverness on 12 and 13 February, Pitlochry on 14 February and Glasgow on 10 May.
The films include The Ridge - featuring Skye-born cyclist Danny MacAskill - Sun Dog, Touch, All My Own Stunts, Arctic Swell and Wild Women: Faith Dickey and Into the Empty Quarter.