Acharacle's weather-hit mobile phone service returns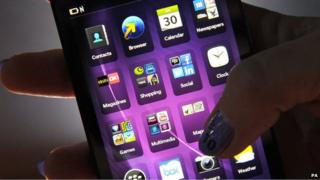 A mobile phone network used by a first responder medical scheme has been fixed after bad weather put it out of action for two weeks.
Network provider EE said Acharacle and the surrounding area had been experiencing "signal issues".
The Lochaber village's community council had criticised the time it was taking to resolve the problem.
First responders provide out-of-hours emergency medial care in remote parts of the north west Highlands.
They include nurses, retained firefighters and volunteers.
In a statement, EE said: "Severe weather damaged a mast in the area causing some of our customers in Acharacle to experience signal issues.
"This has now been fixed and we're pleased to confirm full service was resumed over the weekend."