Shorter school days in the Highlands 'very unlikely'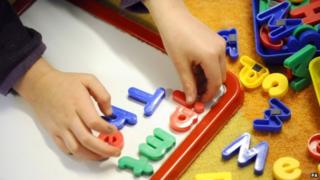 Highland Council is now "very unlikely" to pursue plans to reduce the time pupils in primaries 4, 5, 6 and 7 spend in class, a senior councillor has said.
Cutting class time by 30 minutes per day would save the local authority money on teaching costs.
Last year it delayed taking the action to save £3.2m over two years.
Maxine Smith, Highland's budget leader, said it was unlikely the plan would be now be revisited because of planned Scottish government funding.
Highland Council experienced an angry backlash from parents on its proposal to cut to class time.
A petition was raised against the plan and it also drew criticism from parents on social media sites.