Funding for £300m City Deal bid for Inverness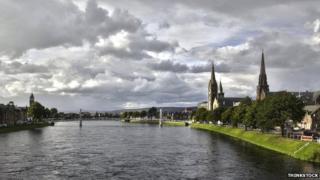 Highland Council is to be provided with £100,000 to help it prepare a bid for up to £300m of UK government City Deal funding.
In Scotland, Glasgow and Clyde Valley are already benefiting from the initiative.
The Treasury will give Highland Council the £100,000.
If the the local authority is successful in its bid, millions of pounds would be put towards building a new sports hub, museum and art gallery.
The Treasury said a decision on a deal could be made later this year.