New crab factory proposed for Scrabster Harbour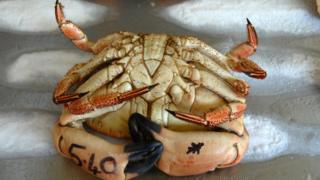 A new crab processing factory has been proposed for Scrabster on the north Caithness coast.
Scrabster Seafoods exports white fish such as cod and haddock to mainland Europe and the Far East.
It has now identified an opportunity to diversify and process some of the 2,000 tonnes of crab landed at Scrabster Harbour every year.
Supported by £119,832 funding from Highlands and Islands Enterprise, the factory could create 25 new jobs.
Family-owned Scrabster Seafoods was established in 1968 and has about 25 people working for it.
Crabs landed at Scrabster at the moment are put on lorries and transported to markets in Spain and Portugal.