Work starts on new ferry linkspan at Ullapool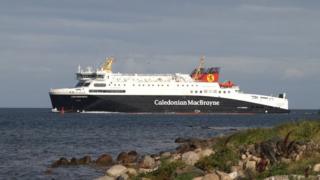 Four weeks of work to install a new linkspan at Ullapool ferry terminal has begun.
The harbour's 42-year-old linkspan is to be replaced with a new two-lane structure to allow vehicles to move on and off ferries quicker.
However, the work means only foot passengers can be ferried from Ullapool to Stornoway on Lewis.
Vehicles and freight will be ferried between Uig on the Isle of Skye and Stornoway.