Moss animal experts meet visit Caithness and Orkney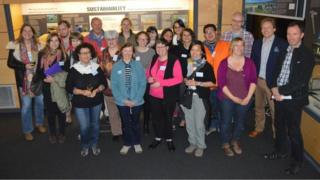 Some of the world's experts on tiny aquatic creatures known as moss animals have gathered in Scotland to discuss their research.
The International Bryozoology Association held a four-day conference in Thurso in Caithness.
Some of the delegates from New Zealand, Mexico, Brazil and the US also went diving off the Orkney Islands to collect bryozoans.
The association will hold its next year's conference in Australia.
Bryozoans are tiny freshwater or marine invertebrates.
The experts who attended the conference hosted by Environmental Research Institute of the North Highland College UHI included biologists and palaeontologists.