Review of Bord na Gaidhlig long overdue, says professor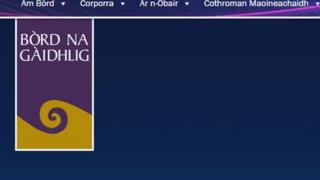 An academic who advised Scottish ministers to set up Gaelic development body Bord na Gaidhlig has said a review of its work was "long overdue".
Prof Donald Meek said the 12-year-old Inverness-based organisation needed to "look seriously" at its purpose.
Last month, its chief executive quit after three months in the job.
The board said much had changed since its inception in 2003 and that it had already commissioned work to look at its structure.
Iain Campbell stood down from the chief executive role in June. Joe Moore, who does not speak Gaelic, has been appointed interim chief executive.
Prof Meek said: "When a chairman departs after three months that is bad news.
"It is bad news for the Gaels but it is also giving a bad impression of the Gaels to the rest of Scotland.
"The board has got to look seriously at its own purpose. There needs to be a thorough review and audit of whether it is really doing what it ought to have been doing."
He said the board had "lost its way", adding: "A review of what the board is doing is long overdue."
'Changed greatly'
Bord na Gaidhlig works to promote Gaelic in partnership with the Scottish government and other Gaelic organisations.
In a statement, it said: "The current aims of the Bord are highlighted in the National Gaelic Language Plan which although prepared for the Scottish government by Bòrd na Gàidhlig, went through a vigorous public consultation process."
Its chairman Allan MacDonald told BBC Alba: "Many of the points Donald raises are valid, and he is someone I respect greatly for all he has done for Gaelic over the years.
"The main point I would make is that 12 years have passed since Donald made his recommendations and the Gaelic world, like every other world, has changed greatly in those years.
"Some of the solutions that were relevant at that time are maybe not so relevant now.
"In many ways, the Bord's current responsibilities are much greater than Donald may have envisaged all those years ago."