Sweden inspires new Loch Gu Loch swimrun competition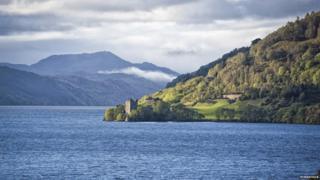 A new competition inspired by the Swedish sport of swimrun will be held in the Highlands next month.
In Sweden, the event involves swimming between islands and running across them.
Loch Gu Loch Swimrun Scotland will ask competitors to complete 13 swims and seven runs in and around the Great Glen on 26 September.
The swims will be done on five lochs - Ness, Duntelchaig, Ceo Glais, Mhor and Tarff.
The finish line will be in Fort Augustus on Loch Ness.
In total, the entrants will be expected to complete 8k of swimming and 47k of running.