Raasay distillery plans submitted to Highland Council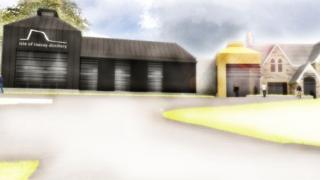 A planning application has been submitted to Highland Council for Raasay's first whisky distillery.
R&B Distillers has proposed turning Borodale House, a derelict Victorian hotel, into a distillery and visitor centre which would open in January 2017.
The first batch of whisky could be produced by 2020.
It would be one of the tiny isle's largest employers, with 11 jobs on an island with a population of 170 people.