In Pictures: Rams' escape bid from Lairg auction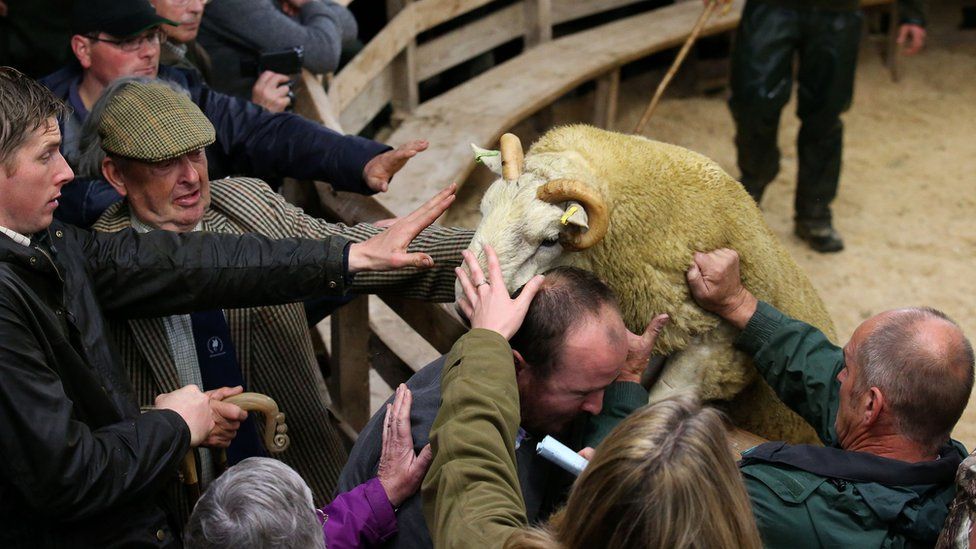 One of Scotland's biggest sales of Cheviot sheep has been held in Sutherland.
United Auction's Great Annual Sale of North Country Cheviot Gimmers and Ewes took place at Lairg auction mart.
The sale also featured the auction of rams, some of which were not in the mood for staying in the ring.
Lairg also hosts one of Europe's largest one-day sales of hill sheep when tens of thousands of mostly ewes and lambs are sold.
The hill sheep auction is held in August.