Red kite found dead near Nairn had swallowed illegal pesticide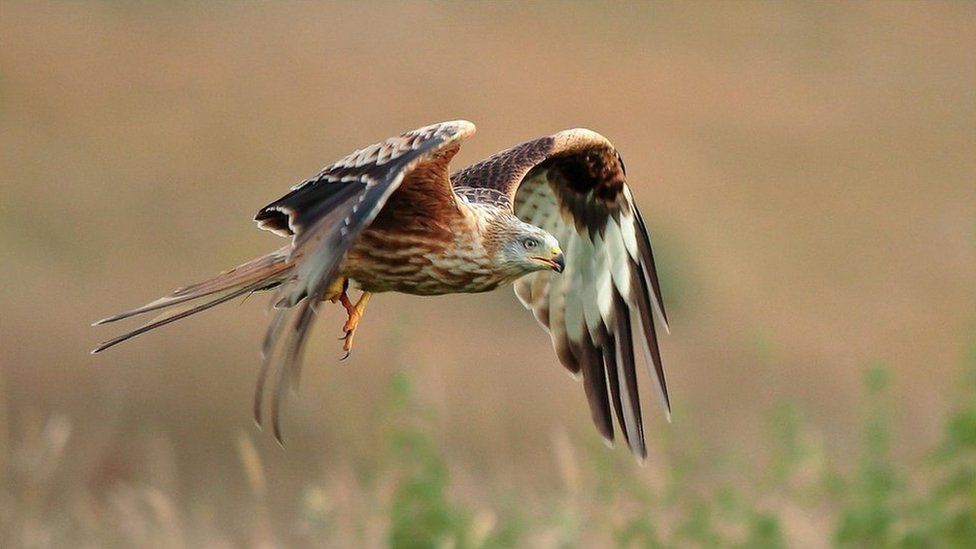 A red kite found dead in the Highlands last month had swallowed an illegal pesticide, it has emerged.
Police Scotland said the bird of prey was found near Nairn at the end of October.
Tests results for a post-mortem examination have confirmed the kite had ingested an illegal pesticide.
RSPB Scotland said it was "very disappointing to hear of yet another incident of raptor persecution in this area".
Ian Thomson, the charity's head of investigations said: "It is thoroughly depressing that in 21st-Century Scotland, there are still those who have a Victorian attitude towards birds of prey, as well as a criminal disregard of the law.
"The continued targeting of our raptors is a stain on our country's reputation and has no place in modern Scotland. I urge anyone who has information about this incident to contact the police as soon as possible."
Environment Minister Aileen McLeod said: "I am extremely concerned to hear that once again a protected red kite has been illegally killed. The illegal poisoning of wildlife is dangerous, indiscriminate and cruel.
"The Scottish government funded a scheme offering free and safe disposal of illegal pesticides earlier this year and it is very disappointing that some individuals have not only continued to hold onto these substances, but have used them to target wildlife."
In August, two red kites were added to a toll of 16 birds of prey recorded as having been illegally killed in the Highlands in 2014.
The two raptors were found near Beauly and Cawdor following a poisoning incident that killed 12 kites and four buzzards near Conon Bridge.
Details about the two kites were released following the conclusion of police inquiries into their deaths.
The one found near Beauly was shot and the other was poisoned.
Related Internet Links
The BBC is not responsible for the content of external sites.