Wind speeds too low for planned Allt Carach Wind Farm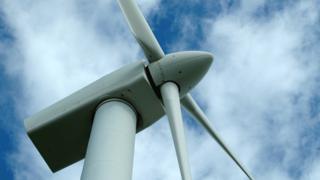 Plans for a 25-turbine wind farm have been abandoned after wind speeds were assessed to be too low to make the project commercially viable.
ABO Wind UK's Allt Carach Wind Farm was proposed for a site at Kilmorack near Beauly.
The company had hoped to generate 75MW of electricity and supply it directly to the upgraded Beauly-Denny power line.
Tests at the site identified "unexpectedly poor" speeds, said ABO.
A spokesman added: "We had looked at various wind data, such as from other surrounding wind farm sites and the national wind speed database NOABL, which suggested this could have been an ideal site for a wind farm.
"We are therefore very surprised that we recorded consistently low wind speeds."