Climber rescued after falling 70ft in Glen Coe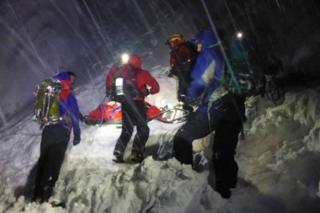 A climber has been rescued after being injured in a 70ft (21m) fall in Glen Coe.
She was on Lost Valley Buttress with other climbers on Monday when she fell.
Police Scotland was alerted to the incident at about 13:45 and members of Glencoe Mountain Rescue Team climbed to the scene of the accident.
The team helped the woman down to an area where she could be safely airlifted by a coastguard helicopter to a waiting ambulance.