New Scottish climbing awards announced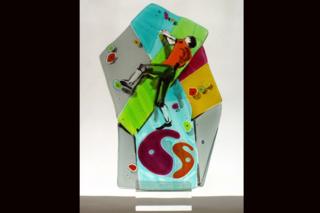 The body that represents hillwalkers, climbers and mountaineers in Scotland has unveiled two new awards.
The Mountaineering Council of Scotland will recognise volunteers' contribution to mountaineering and also the achievements of young climbers.
Edinburgh glass artist Emma Butler-Cole Aiken was chosen from more than 20 craftspeople to make the new awards.
Nominations for the prizes have been sought and the winners will be announced in Perth in September.