Man, 77, missing after going for walk near Dornie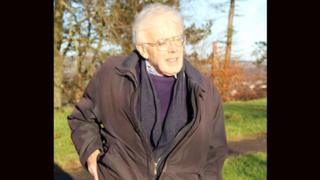 A 77-year-old man has gone missing after setting out for a walk near Dornie in the Highlands.
Roger Fletcher was last seen at about 08:30 on Sunday after leaving his holiday home in Bundalloch.
Police said he was thought to have gone for a walk in the Bundalloch and Camuslighne areas.
Mr Fletcher, who walks with the aid of two walking poles, failed to arrive at the location where he was to be picked up and taken back to his holiday home.