Shetland fisherman rescued after boat starts to sink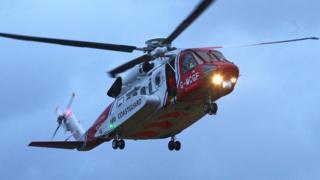 A fisherman has been rescued after his boat started to sink off Shetland.
The man was forced to take to his liferaft while fishing on Friday afternoon halfway between Sumburgh and the Fair Isle.
The coastguard sent out a helicopter to airlift the man to safety.
The man was rescued from the raft and flown ashore to Sumburgh airport.