Pumped storage hydro scheme planned for Lewis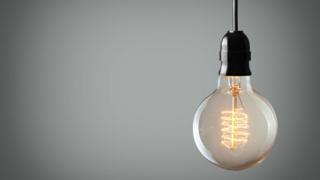 A pumped storage hydro scheme using sea water rather than the usual method of drawing on freshwater from inland lochs has been proposed for Lewis.
Eishken Limited, which owns the island's large Eisgein Estate, hopes to secure permission for the £200m project later this year.
If approved, it would be built near an estate where it has consent to install more than 30 wind turbines.
Pumped storage schemes can store electricity until the power is needed.
The hydro schemes, which in Scotland already include Cruachan at Dalmally in Argyll, usually involve creating two large bodies of water at different heights.
During periods of low demand for power, electricity is used to pump water uphill from a lower level reservoir to the one above it.
The water is released from the upper reservoir to create energy at a time when demand for electricity is high.
Eishken Limited said rather than have to create a lower level reservoir, its £200m scheme would draw on water from the nearby sea. Water would also return to the sea after it had been released to generate electricity.
Nick Oppenheim, of Eishken Limited, said the project could create enough electricity to power more than 200,000 homes.
He said: "There are very few pumped storage hydro schemes throughout the UK and what we are proposing is particularly innovative given the use of the sea as the lower reservoir."