Air passengers passing through Heathrow help knit Nessie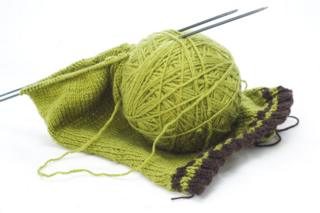 Air passengers passing through Terminal 5 at Heathrow Airport have been invited to help create a knitted Loch Ness Monster.
The Heathrow Nessie is being made to help celebrate the inaugural Inverness Loch Ness Knitting Festival, which opens later this month.
From 06:00 on Thursday, passengers have been asked to knit a square for the monster. The effort ends at 18:00
Scheduled flights operate between Heathrow and Inverness.
The new knitting festival is to run from 29 September to 2 October and could attract as many as 3,000 people.
It will feature knitting-themed exhibitions, lectures, film screenings, fashion shows and workshops.