Lights, camera, action: Aurora Borealis images from Scotland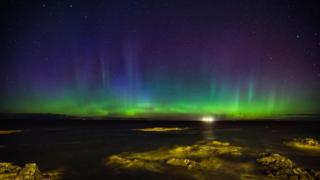 Sightings of the Aurora Borealis were made from Scotland on Wednesday night.
Photographs of the Northern Lights were taken from Caithness, Moray and Aberdeenshire.
Chances of seeing the aurora have been heightened by activity on the sun's surface. There is a possibility of further sightings on Thursday night.
The aurora is caused by the interaction of solar wind - a stream of charged particles escaping the Sun - and Earth's magnetic field and atmosphere.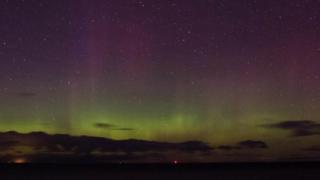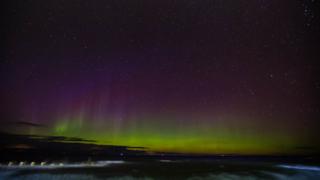 British Geological Survey, Aurorawatch UK and US body Space Weather Prediction Centre have all reported increased opportunities of spotting the aurora.
When weather conditions are favourable, Scotland, northern England and Northern Ireland offer some of the best places to observe the aurora or Northern Lights as the phenomenon is often known.
Among those who photographed the aurora on Wednesday night were Karen Munro, in Caithness, and contributors to the BBC's Weather Watchers.