Councillors set wheelchair challenge in Inverness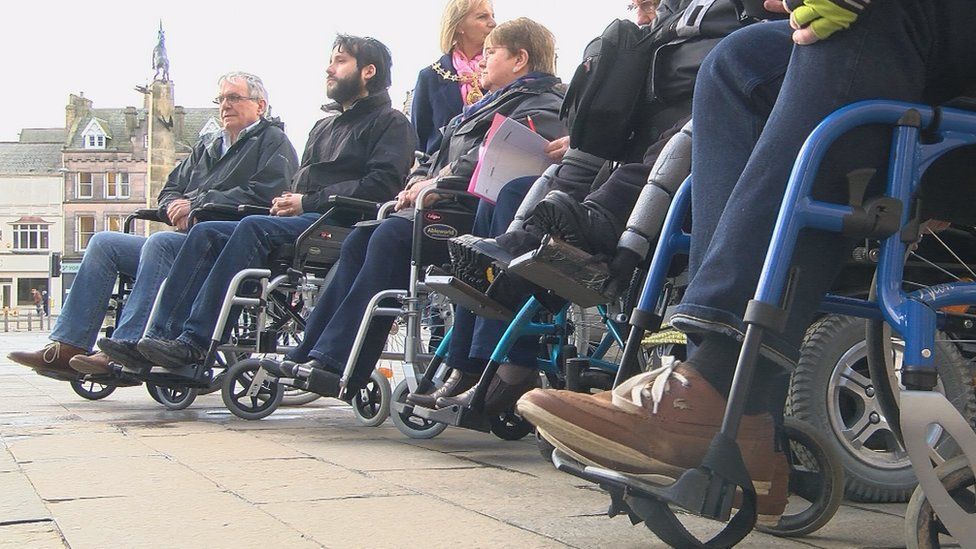 Highland councillors have taken part in a challenge to use wheelchairs to get around Inverness city centre.
Local campaigner Bill Anderson has been calling for access improvements to shops, facilities and at pedestrian crossings on roads.
He said he and others were encountering access issues on a daily basis.
Mr Anderson put together a course that local councillors and business leaders agreed to attempt to negotiate while sitting in a wheelchair.
Ahead of Monday morning's challenge, he told BBC Alba: "The idea is that four of our councillors are to be propelling themselves around a course which I have chosen following the streets and trying to access places.
"There will be people there as helpers who will help them of they require help.
"The idea is that they will see from a wheelchair users' perspective exactly what wheelchair users are up against on a daily basis within the town centre."
Related Internet Links
The BBC is not responsible for the content of external sites.